Faunalytics Slack Chat: Clean Meat
The media is abuzz with talk about "clean meat," but how much the general public will accept it is still unknown. Our panel of experts discuss.
Clean meat — real meat that's produced using a small sample of animal cells — is a hot topic these days! Companies like Memphis Meats and Just Foods appear to be making headway in bringing these novel foods to the consumer market. But when it comes to public acceptance and government regulation, questions still remain. Lawmakers are starting to weigh in and ask questions of the industry, while many animal advocates are wondering what role, if any, they should play in its proliferation. Meanwhile, the general public is being greeted with headlines from major news outlets about this coming food revolution. As a result, they're starting to form their own opinions about whether they will try clean meat or stick with what they know: conventionally-produced (i.e., factory farmed) meat.
Matt Ball
Media Relations Specialist
Good Food Institute
Chris Bryant
PhD Candidate
University of Bath
Jo Anderson
Research Director
Faunalytics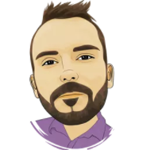 Karol Orzechowski
Content Director
Faunalytics
Today, we're joined by three experts on the topic – Matt Ball, the Senior Media Relations Specialist at the Good Food Institute, as well as Chris Bryant (Bath University) and Jo Anderson (Faunalytics), co-authors of a fortcoming Faunalytics study on consumer acceptance of clean meat. Karol Orzechowski, Faunalytics' Content Director, served as the discussion moderator.
| | |
| --- | --- |
| | Everyone, thanks for joining us! To start off, what is it that has brought you to focus on clean meat at this point in time? |
| | I spent most of my adult life so far focused on the "demand" side of animal agriculture. That is, trying to change how people eat. But after a slight dip following the Great Recession, per-capita consumption of meat in the United States has continued its rise. It is also soaring around the world, especially in countries like India and China. Thus, I realized that working on the supply side of things is more likely to create real change: provide people the meat they're going to eat, but produced in a way that doesn't cause so much harm. |
| | I became a vegetarian about 3 years ago, and at that time, the Vegetarian Society at the University of Exeter hosted Mark Post to talk about his work. This was just a year or so after the cultured hamburger first hit the headlines, and to me it seemed like it could be the silver bullet to solve all the problems associated with animal agriculture. I am probably one of the most reluctant vegetarians you could hope to meet! I really want to be able to eat meat again personally, and I hope that clean meat will let me do so with a clear conscience within a few years! I'm also really into effective altruism, and I think of clean meat as a potentially huge lever to pull in the effective animal advocacy space. |
| | As a research psychologist, I think it's important to acknowledge the limitations of vegan advocacy – people are highly motivated and able to defend doing what they want to do, harmful or not. Although we're making strides in the domain of individual diet change, they aren't as much as we'd like to see. Clean meat represents another avenue toward reducing animal suffering, as Matt pointed out. It should be easier for people to switch to eating clean meat than to becoming vegan or vegetarian. We might even see that once they have, their attitudes toward conventional meat become more negative, because they no longer have to defend or justify their consumption of it. |
| | Thanks everyone. It sounds like there are various versions of a similar type of argument here: that clean meat will allow us to "have our cake and eat it too," so to speak. If we can't convince people to stop eating meat, we can steer them towards clean meat as a cruelty free alternative. Based on the research that's been conducted to date, what should clean meat producers and advocates focus on when describing CM to potential consumers? |
| | That is the million dollar question! I think the Oklahoma State survey showed a lot of discomfort with current meat production. |
| | I agree — as well as the Sentience Institute survey it was based on. |
| | Just not enough to overcome the habit of eating meat, obviously. 47% want to ban slaughterhouses, 68% had discomfort with the way animals are treated in the food system. |
| | I think that one clear conclusion of the consumer acceptance research so far is on naming – there are three studies that I know of that support the use of the term "clean meat" over "cultured meat" and other alternatives in terms of consumer responsive (GFI, ACE, and my own – which I hope to publish this year!). There is also evidence that non-technical descriptions of clean meat are associated with higher acceptance compared to technical descriptions. It seems that telling consumers about the benefits of clean meat is useful – some of the benefits (e.g. to animal welfare) are pretty obvious, but others (e.g. to health and the environment) might not be! Descriptions of clean meat which highlight these benefits are likely to benefit consumer acceptance. |
| | Research from many different domains has shown that when you want people to stop a harmful behaviour, arguments against it aren't enough — you have to give them a way to reach that goal. Clean meat provides the way, and the arguments provide the impetus. So like Matt said, people are clearly uncomfortable, just not enough to give up meat. Clean meat gives them a way to move past slaughterhouses and mistreatment without giving up meat entirely. All positive arguments for clean meat are likely to be useful under those conditions, which is what we showed with our recent study. No matter which of four messages we presented to participants, interest in clean meat was quite high relative to studies that have just looked at baseline attitudes toward it without any positive messaging. |
Research from many different domains has shown that when you want people to stop a harmful behaviour, arguments against it aren't enough — you have to give them a way to reach that goal. Clean meat provides the way, and the arguments provide the impetus. — Jo Anderson
| | |
| --- | --- |
| | Chris, can you elaborate on technical vs. non? And Jo, are there conclusions we can see or hint at in relation to naming? For example, cultured vs. clean vs. lab vs. in vitro? |
| | If I could step in just briefly here, the Faunalytics library has a range of studies on clean meat, including this study looking at clean vs. cultured meat from a naming perspective. If I could add to Matt's question, there was some suggestion recently that CM could also be called "craft meat," which would align nicely with the idea that it would be grown at scale using methods similar to beer brewing. Do any of the studies to date look at the "craft" name? |
| | "Craft" hasn't been considered yet. GFI's study looked at safe, clean, cultured, pure, and meat 2.0. I don't know of a study specifically looking at the more technical terms like "in vitro" and "lab." |
| | This study has some interesting insight into the shortfalls of using technical descriptions. With regards to naming, "clean meat" has consistently been shown to produce more positive attitudes than other names including "cultured meat" across several studies. The name "craft meat" was suggested recently, and I believe GFI has plans to test the effect of that name in a new naming study later this year. My study has found significantly higher consumer acceptance when using "clean meat" compared to "lab grown meat" – "in vitro meat" has not been tested as far as I know. I think the suggestion of "craft meat" was based on the criticism of "clean meat" that it implies conventional meat is dirty, and could therefore provoke resistance. That seems pretty plausible, but the data doesn't bear it out at this stage – "clean meat" is a winner for consumers in all studies so far! |
| | So If these are the things that are useful in describing CM to potential consumers, what should be avoided? |
| | A few previous research studies have found that a subset of potential consumers are concerned about the "unnaturalness" of clean meat, which speaks to the idea of not focusing too much on production. |
| | "Clean energy" has caught on, despite its implication that coal is dirty. |
| | Sentience Institute recently published a case study on GM foods, and lessons clean meat can take from the failure to adopt that food technology. One of their lessons was that focusing on the positive aspects of a technology tends to be a better strategy than publicly responding to negative perceptions – for example, when talking about safety of clean meat, rather than rebutting claims that it could be unsafe, we should embrace the fact that clean meat is different and highlight the ways in which it is actually more safe (i.e., avoiding zoonotic diseases, antibiotic residues etc.). |
| | But at the same time, our recent study found that trying to directly overcome those unnaturalness perceptions probably isn't a great approach either. Our messages were developed by a team of experts to be as convincing as possible on the arguments that (a) clean meat can be considered natural in many ways — for example, it's very similar to other natural processes; and (b) naturalness isn't all it's cracked up to be – plenty of natural 'foods' are harmful to humans (e.g., poisonous mushrooms), and many foods that are beneficial to humans have been modified. Despite the truth of these arguments, they are NOT convincing to people who read them. And in some cases, they might even have potential to backfire if they bring naturalness to the forefront of one's mind. |
| | Yes – we found some evidence that arguing that clean meat is natural, or that naturalness should not matter is unlikely to be effective. [See Fig. 1] |
| | |
| --- | --- |
| | So just ignore questions of "unnatural," or focus on the "unnaturalness" of factory farmed meat? |
| | Sometimes it's tempting to tackle concerns head on, but in this case, I wouldn't recommend producers and advocates focus too heavily on the naturalness argument in those ways. Which is interesting given what Chris said above about the criticism of the "clean meat" label. But we found that focusing on the unnaturalness of conventional meat had the most positive effects on clean meat acceptance. One important point about that: it wasn't a huge difference from the general messages about the benefits of clean meat, so to the extent that there are risks involved with focusing on conventional meat's unnaturalness (like alienating people or organizations), it might be best to stick to general benefits and only go to that sort of "conventional = unnatural" messaging in cases where it seems particularly warranted. For example, if a person or group is very concerned about that aspect and doesn't care about the other benefits as long they still see it as unnatural, using this kind of messaging to get past that hurdle might be effective. |
| | I think it's important that clean meat doesn't come to be seen as a product for vegetarians/vegans. Most data so far shows lower acceptance amongst veg*ns compared to meat-eaters, which I have argued is not a problem for a few reasons. Firstly, of course, veg*ns are not part of the problem – it doesn't matter if they eat clean meat or not, to be frank! Clean meat is useful to the extent that it displaces demand for conventional meat. Secondly, there's not many of them – no more than 5% of the population are veg*n in most developed countries. And finally, as a branding point, the appeal of clean meat is that it *is meat*! It's not "for vegetarians" like tofu or soy are sometimes seen. I agree with Jo's conclusions regarding naturalness – especially given that often consumers say "unnatural" when really they mean "unfamiliar." Needless to say, we all benefit from things everyday which are far from natural – like Slack chats! 🙂 |
| | The point that CM "isn't for veg*ns" is an interesting one, and I'd like to ask Matt: You've been involved with animal advocacy for quite some time. What do you see as animal advocate's role in the CM space? Do animal advocates play a role in the promotion of clean meat, or take a back seat and just see what happens? |
| | There is a saying I like in animal advocacy: the only people in a position to help animals are those currently eating animals. Thus, they are the people whose choices matter. I'm not saying I would NOT eat clean meat. But my choices don't really matter. It would make traveling to out-of-the-way places like southern Utah more enjoyable. Fewer Taco Bell bean burritos. 😉 To your question, Karol, I think animal advocates' influence on the future of clean meat will be minimal, in general. We can help with things like these studies, and the general work Faunalytics does in this area, and the work GFI and New Harvest do. But I really don't think your average advocate praising or condemning it online is going to matter at all in the long run. |
| | I think we have a duty to do what we can to help CM producers and advocates be as effective as THEY can be. Not because it's for us, but because it's for animals. But to be honest, it might be best for everyone if animal advocates weren't the most visible stakeholders in the discussion. We have a very clear agenda, and in a cruel irony, the general public mistrusts groups with agendas when they speak on relevant topics. |
| | I think it's great that we have a network of advocates who are preparing for the arrival of clean meat with consumer research and policy work – I've loved working with people in this space because everyone is so excited that we're on the verge of something big for animal welfare! But I agree with that – it's almost certainly best for public perception if this isn't seen as being driven by ideological vegans! |
| | I don't want to take away from the perceived legitimacy of CM by making it synonymous with animal advocacy, however unfair those conclusions may be. |
| | Do you all feel like the messaging matter is settled? Should more research be done on messaging? Are there aspects of messaging that you feel like haven't been addressed by research to date? |
| | I have a significant concern with surveys of public attitudes: People *say* a lot of things: they care about health, the environment; they want slaughterhouses banned, etc. But when it comes down to it, their revealed preferences are different: almost all of us make choices based on taste, price, and convenience. So I don't really worry too much that X% of people say they won't eat clean meat now. I look back at the absolute hysteria around in vitro fertilization, yet now it is just accepted as normal. That's my opinion! |
| | Is that a vote against more messaging studies? 🙂 |
| | No! I do want to perfect our message. 🙂 I just don't want anyone to freak out at results. Good marketing is important. |
| | That makes sense, for sure. And I agree with you – it just really underlines the need for *experimental* (RCT) research so that we can make decisions about X approach being better or worse than another approach, rather than over-interpreting percentages in a vacuum. |
There is a saying I like in animal advocacy: the only people in a position to help animals are those currently eating animals. Thus, they are the people whose choices matter. I'm not saying I would NOT eat clean meat. But my choices don't really matter. — Matt Ball
| | |
| --- | --- |
| | I think there is some work yet to be done in messaging – which benefits to highlight to which consumers, whether certain messages might actually make clean meat less appealing, to name a couple – but I actually think the most interesting research on consumer perceptions will be to do with factors outside of messaging. For example, I think that there are two major factors which existing research has not taken account of. One is that clean meat is always framed/described as some weird future technology. ("In 5 years, scientists might be able to do this.") Obviously when consumers are actually making the choice, it will be available, regulated, and in supermarkets! Few of us worry about the safety of products which are allowed to be sold, and there is some evidence that mere availability is a massive safety signal when it comes to meat, in particular. The second thing is the effect of the way clean meat comes in – it seems that clean meat, when it is first made available, will be more expensive than conventional meat and will first be served in restaurants – probably in San Francisco! There's good reason to believe that these associations (high price, only sold in high end restaurants) will make the product aspirational. If it is seen as something that only the rich can afford, there's a good chance that will make it more appealing to the proverbial man on the street. |
| | That's a great point, Chris. Scarcity also has that effect, so if it's relatively unavailable, that may help as well. |
| | There's also some evidence that the perceived rate of adoption by others affects willingness to eat clean meat – probably because it seems normalised, but also potentially as a signal of safety and/or quality. I think further messaging studies could focus on which benefits to highlight to which consumer groups. One concern is that acceptance of clean meat is consistently lower amongst women compared to men – and although mean eat about 50% more meat than women, it is women who make the majority of purchase decisions (often on behalf of their families). Therefore, developing messages which increase the appeal of clean meat to women in particular could be a useful approach. Or, for that matter, revisiting existing data and looking at the effect of names/messages on women in particular! |
| | True, though social influence can cut both ways. So keeping our messaging focused on the vast numbers of people who ARE excited about CM is probably useful. Perception is everything. |
| | Are there other ways (apart from messaging) in which research could be useful before CM becomes commercially available? |
| | I was discussing this recently with a group of researchers and I don't remember whose idea this was, so I apologize for that, but it might be useful to test specific conditions that would be "dealbreakers" to consumers. For instance, if any of the manufacturers are considering going to market before they've found a plant-based growth medium to replace fetal bovine serum, I would speculate that that could be bad – not just for that manufacturer or the animals involved, but for CM's reputation in general. |
| | GFI has talked to companies in this space, and not one is planning to go to market using FBS. Just FYI. |
| | That's great to know. I'd checked with someone more involved in the space and he said he didn't think any were planning on it. But I wouldn't rule it out in the rush to be first, that someone could think "maybe it's not that bad if we do this for a while." But I hope not! At any rate, that's one example – I think it could be useful to have studies showing some "boundary conditions" on what people are willing to accept. Maybe they'd involve artificial ingredients, manipulation of the proportions of fat/lean/etc., or other things. Anything that's up in the air for manufacturers at this point… and clearly I don't know exactly what those things are, as I'm not one! |
| | Or maybe what they would LIKE to see from clean meat — would you want meat with the same composition, or with an improved fat profile? I'd be curious as to opinions on that. Would they just want "the same" and think that "changed" would be "unnatural?" |
| | A "natural" versus healthy showdown! |
| | Yeah! Again, I don't know how accurate their response would be compared to their actual choices, but i'd be interested to hear. |
| | Yes, it's very hard to say, but we might as well have a starting point. At least to identify anything that looks like a *bad* strategy. |
| | I like the idea of framing it in terms of the potential benefits of CM — "which of these would you prefer?" vs "what would be too gross for you?" |
| | (Not to harp on our own study, but I do think it's very useful to know about the potential for backfiring if we focus too much on messages like "it's not that unnatural!") |
| | Suppose that CM comes to the consumer market in 5 years. What is your personal hope for CM in 10 years (or, after it's been on the market for 5 years)? Do you see potential for CM to overtake conventional production and/or make a serious dent? Or, do you think it will exist simply as an "alternative" to conventional meat as soy and other products do now? |
| | In 5-10 years, I think it's hard to say. My hope is that in 20 or 30 years, killing animals for meat will seem barbaric! I think the big factors which will determine the success of clean meat in denting demand for conventional meat are the product quality (taste and texture), price, and regulation. Regulation could be key to boosting consumer confidence, and us advocates should want to see robust regulation – but of course not regulation which majorly restricts clean meat! I think the major thing that's different about clean meat compared to soy etc. is that *it is meat!* This isn't for sandal-wearing HuffPost-reading vegans like us, it's for everyone! And if the product and price are right, this can be a game changer. |
| | "Predictions are hard, especially about the future." I do think clean meat will displace conventional meat – the advantages will become obvious, and basically no one eats meat because they want animals to be killed. But I don't know the timeframe. |
| | Hope and think are a bit different, but I definitely hope it will make a serious dent. I want to live in the Star Trek future where no one eats meat from animals. That won't be ten years from now, but I can see a future where humans look back on this period in our history with as much disgust as we look at many of our past actions now. Unfortunately, I can also see a future where clean meat receives the same treatment as GMOs and is dismissed by far too many people on unscientific grounds. In that future, I think it would quietly end up in the cheapest, most processed products – so ironically, places like McDonalds might eventually have the most ethical meat. I hope for the Star Trek future, not the mystery meat future, but it's important to note that the latter would still be a major improvement over the current state of things. I suppose either way, I share Matt's optimism that clean meat will eventually displace conventional meat. |