Faunalytics Slack Chat: Animal Research And Government Waste
The U.S. government spends $15 billion every year on research involving animals, and most of that testing is wasteful and doesn't help to advance human health. What can be done about it?
In the U.S., animal experimentation is a big business. The federal government spends $15 billion every year on research that involves animals. But only about 10% of new drugs succeed after being deemed "safe" because of animal testing. It's a waste of lives and a lost opportunity for better research. What's driving the disconnect and what can animal advocates do about it?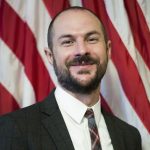 Justin Goodman
Vice President
White Coat Waste Project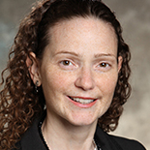 Lisa Kramer, PhD
University Of Toronto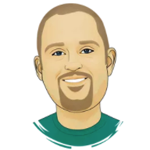 Che Green
Executive Director
Faunalytics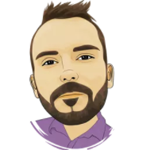 Karol Orzechowski
Content Director
Faunalytics
In our first ever "Slack chat," Faunalytics is joined by two experts – Lisa Kramer, PhD, is an animal advocate, economist, and co-author of a recent paper, "Human Stakeholders and the Use of Animals in Drug Development." Justin Goodman is Vice President of the White Coat Waste Project, which seeks to end government funding of animal experiments.
Also involved in the chat were Karol Orzechowski, Faunalytics content director and producer of "Maximum Tolerated Dose," a documentary film about animal testing, and Che Green, Faunalytics executive director and coauthor of several studies on behalf of anti-vivisection organizations including AAVS, NEAVS, and NAVS.
| | |
| --- | --- |
| | Everyone, thanks for joining us! To start off, what would you say is driving the enormous spending on animal experiments in the U.S., by both government and corporations? |
| | There are many factors, but two major ones are 1) institutional inertia, and 2) a lack of transparency and accountability about how taxpayers' money is spent. |
| | I agree with Justin. Primarily I think the intention is good, a desire to treat and cure diseases safely and effectively. But good intentions are being overshadowed by a lack of understanding of the science and some conflicts of interest, resulting in the inappropriate and ineffective use of animal models. |
| | Justin, can you expand a bit on what you mean by institutional inertia? And specifically, is that institutional inertia more on the government or corporate side? That is, who should we blame for this mess? |
| | Absolutely. By all measures, animal experimentation is incredibly wasteful. It's slow, expensive and rarely results in effective cures and treatments, but it continues anyway because it's become entrenched in the culture of biomedical research. There are many universities and researchers who bank on the government cutting $15-20 billion in checks each year for animal testing. People have built their careers on wasteful animal testing at enormous expense to animals, taxpayers and patients desperately waiting for cures. |
| | Lisa, what conflicts of interest do you think have the biggest influence? |
| | All humans are prone to conflicts of interest. One example that plays out in the drug development arena is actually in academia. The 'publish or perish' phenomenon can cause researchers to be reluctant to abandon old methodologies, such as animal modeling, even though they are ineffective. |
| | Before going much further, it may be useful to explain a bit about the regulations around animal experiments. It sounds like you're saying that animal experimentation is an optional thing, but isn't there a certain portion of it that is mandated by law? |
| | Technically, no U.S. law requires the use of animal-based research in the drug development process, but interpretation of the law is such that, in effect, human clinical trials cannot take place until safety has been established in animals. |
| | In the U.S., because of extremely lacking reporting requirements, it's hard to know exactly how much animal testing is actually required. Based on data from Canada and the E.U., likely about 20% is government-mandated. The rest — like the Department of Veterans' Affairs maximum pain tests on dogs, or the FDA's nicotine testing on baby monkeys — is voluntarily undertaken by government agencies and taxpayer-funded colleges and universities, and could stop overnight. |
Right now, the private sector does half as much animal testing as government and taxpayer-funded university labs, but is responsible for 85% of the FDA-approved medical innovations. This is just one example of the inefficiency and waste of government-funded animal experiments.

— Justin Goodman
| | |
| --- | --- |
| | I've been doing this work a long time and that's something that surprised me from your paper, Lisa. I thought at least some forms of experimentation were legally mandated. Really interesting to learn that's not the case. In your paper, you argue for the pharmaceutical industry to petition the FDA to eliminate requirements. Is this technically necessary? |
| | Inertia is a driving force behind many of those outdated testing regulations as well. For instance, we recently uncovered that FDA has been trying to force sunscreen makers to perform animal tests before they can receive product approval — even though the companies have asked to provide data from non-animal tests instead, and the products have been sold abroad for, in some cases, decades. As result, the companies and FDA are at an impasse and FDA hasn't approved a new application in something like 15 years, which has kept the most current effective products from consumers. |
| | While the formal laws don't "require" the use of animal-based research, policies enforced by the FDA make animal modeling a requirement in effect. And it appears lawmakers aren't going to change these policies on their own. We can attribute this inertia to "status quo bias." Basically, legislators won't want to abolish existing animal modeling practices unless they can replace those practices with something that is 100% predictive. The pharmaceutical industry is aware of the fact that they waste billions of dollars a year on failed research that is built on animal modeling. So they have a huge stake in lobbying lawmakers to update policies. |
| | And, arguably, the private sector has been the most proactive in terms of seeking to development and implement technologies to replace animal testing because they need to worry about things like return-on-investment, public relations, and competition. Whereas government labs or tax-funded university labs, as Lisa mentions, don't have an incentive to innovate. The incentive is to keep projects going for as long as possible to keep the money coming. |
| | Interesting on the push-pull between business and government! Everyone, if the government dropped all of its animal testing requirements tomorrow, how long do you think it would take for corporate inertia to end the use of animals in testing? Five years? 10? 20? More? |
| | As Justin suggests, some would stop immediately. There are drugs known to be effective on humans that companies are being required to back-fill with support from animal models. Changing the requirements would liberate these companies to go straight to market without wasting money, time, and animal lives on wasteful back-filling. |
| | Agreed. I think it would happen relatively quickly. Certainly more in the 5-10 year range at the longest. |
| | Dropping the animal-based research requirements would also give companies the freedom to devote money to more innovative pursuits, so not only would they be able to stop using animals, they would likely make new discoveries that simply aren't accessible right now due to lack of availability of funds that currently go to wasted efforts. |
| | My understanding is that while corporations are investing a great deal money and time into non-animal alternatives, in the short term it is still "cheaper" to run animal tests and may be for some time. However, I know that tipping points can be reached… I feel like we're getting close to a tipping point with electric cars, for example. |
| | The apparent lower cost of animal models is a false economy. While the animal-based tests are "cheap", the human clinical trials upon which they are built are extremely expensive. And no pharmaceutical company wants to waste money on human trials that rest on flawed animal data. |
| | Yes, and by and large non-animal tests are cheaper, faster and more predictive. |
| | And I agree 100% we are near a tipping point! |
| | Right now, the private sector does half as much animal testing as government and taxpayer-funded university labs, but is responsible for 85% of the FDA-approved medical innovations. This is just one example of the inefficiency and waste of government-funded animal experiments. $20 billion in government animal experiments is not driving innovation. |
| | On the idea of reaching a tipping point… In 2016, for the first time according to the Faunalytics Animal Tracker, less than a majority of U.S. adults think animal research is "necessary for medical advancement." How much does this trend help efforts to get government and business to stop testing on animals, if at all? |
| | Whether you're looking to motivate lawmakers or companies to make change, both are concerned with public opinion, so this trend is incredibly promising as long as we turn peoples' changing attitudes into action. |
| | It's a helpful statistic. And by the way, the notion that animal research is necessary for the development of safe and effective treatments isn't actually supported by science. We need also to work on another statistic I gleaned from Faunalytics, that 67% of people in the U.S. believe scientists are credible on the issue of animal welfare. |
| | On every poll we've commissioned, we've found majority or supermajority support for curtailing government animal testing, and the support is very bipartisan. Interestingly, when animal testing is explained as a government waste issue, you start to see more support for reforms from conservative voters who, presumably, value smaller government and free markets.To Lisa's point, you also see a split politically on trust in science. People who are politically liberal are more trusting of scientists than people who are more conservative. Unfortunately, animal experimenters exploit this trust to abuse their authority and scare the public and lawmakers into believing that if they don't sicken and kill dogs, monkeys and other animals, public health will suffer when there is absolutely no evidence to support such a claim. |
| | It's great to see public opinion starting to trend towards what science tells us, that animals are simply poor predictors of human response to drugs and disease. |
| | This may be a good time to talk about predictiveness, because we've mentioned that animal tests are wasteful and ineffective. Lisa, in your paper you mention a 10% success rate for drugs entering human clinical trials from animal clinical trials. Can you elaborate on that number, and why it is unsatisfactory? What would a "good" success rate look like? |
| | Honestly the only "good" success rate is 100%. I know that sounds extreme, but even a drug that is 99.9% safe can cause tens of thousands of deaths once released to the market. Vioxx is a good example. Vioxx caused heart attacks after being shown to be safe based on animal models. Consequently, roughly 100,000 people in the U.S. suffered from avoidable serious heart problems over the drug's period of availability on the market (and additional numbers worldwide). In animal models, not only had the drug appeared safe, it actually had been shown to be beneficial to the heart. The only real, promising alternative is personalized medicine, which offers 100% predictability. Essentially, with personalized medicine, we can identify which drugs are safe and effective for a particular individual by considering her specific genetic make-up. Not only is one species a poor predictive model for another; even different humans can have completely different reactions to the same drug. Because of epigenetics, even identical twins who began life with identical genetic make-ups are sufficiently genetically distinct later in life that they can have completely different reactions to the same drug. So we need to stop trying to glean predictions from animal models and start using modern science to develop drugs that are individually suited to each person. |
| | Lisa is absolutely right. The National Institutes of Health, the nation's largest funder of animal testing ($15B/year), says this: "Approximately 30% of promising medications have failed in human clinical trials because they are found to be toxic, despite promising pre-clinical studies in animal models. About 60% of candidate drugs fail due to lack of efficacy." This isn't a new development. We've known this for literally 1000 years! In 1012, Persian medical scholar Ibn Sina wrote: "Experiments should be carried out on the human body. If the experiment is carried out on the bodies of [other animals] it is possible that it might fail for two reasons: the medicine might be hot compared to the human body and be cold compared to the lion's body or the horse's body … The second reason is that the quality of the medicine might mean that it would affect the human body differently from the animal body …… These are the rules that must be observed in finding out the potency of medicines through experimentation. Take note!" Unfortunately, the biomedical research industry, by and large, still has its head in the sand. |
There are two sides of the animal-based research coin: efficacy and safety. Sadly, animal models are helpful on neither front.

— Lisa Kramer
| | |
| --- | --- |
| | Does this low success rate apply across all types of tests? For example, have tests on primates been shown to be more effective than mice and rats? |
| | While there are certainly going to be different numbers depending on the disease and depending on the species, we can say categorically based on science that overall animal modeling is a poor predictor of human response. This rests on the fact that animals (both human and nonhuman) are complex, evolved biological systems. We are more than the sum of our parts. So trying to see what happens in one species and applying it to another will always be a fruitless pursuit, regardless of the species in question. |
| | Even experiments on chimpanzees — humans' closest genetic relatives — don't reliably predict outcomes in humans, so it is nonsense to think that tests on animals like mice, rats, dogs and other primates would be helpful either. |
| | It strikes me that this is largely an institutional problem, as mentioned earlier. Encouraging people to buy cruelty-free products has nominal impact and there's relatively little that consumers — or animal advocates without specific connections or skills — can do. Is that correct or are there still non-institutional opportunities for change? Is the push for personalized medicine something consumers or advocates can help with? |
| | I think that the public opinion data you brought up is very instructive. Right now, there are more people than ever who oppose animal testing, but probably more animals in US labs than ever before. The only way I can reconcile this discrepancy is that we have not been attacking the problem in the most efficient and effective way. It's mainly been addressed as a demand side problem, when its really a supply side problem. You can't boycott government animal testing unless you stop paying taxes, but that's where the lion's share of the problem exists. Taxpayers can and should hold their federal representatives' feet to the fire for allowing agencies to waste billions in public money on animal experiments. Stop the funding before it's doled out, because after the checks are written and cashed it's too late. |
| | This is a question that I got over and over while touring with my film, and I had a hard time explaining to people that boycott tactics on this issue may only go so far. |
| | Patients need to demand the best treatments science can offer. It can be intimidating to push for scientists to change their practices, because their credentials ought to speak for themselves. But even scientists are human, prone to get stuck with the status quo and inclined occasionally to make decisions that are in their own best interests instead of beneficial to society overall. |
| | You've both mentioned that conflict of interest with researchers getting federal funding. Is just removing the FDA requirements sufficient to overcome that, or do you see other opportunities to erode that system and reduce the conflict of interest? |
| | If we want to help the greatest number of animals in labs, we need to disrupt government spending on animal testing, and reform burdensome and unnecessary regulations that force companies to perform animal tests that they don't want or need to conduct. This is why we see this a problem caused by Big Government. |
| | White Coat Waste Project is doing such great work on that front. We need to support their efforts and replicate them in other countries. |
| | Thanks, Lisa! The feeling is mutual! |
| | It's true, I'm a fan! Let's face it, there is no reason for taxpayers to support animal-based research. |
| | I've noticed that most of the White Coat Waste Project's campaigns, at least the ones that have made the biggest media splash, have been related to dogs and primates, animals that certainly garner public sympathy. I'm wondering, however, if these choices are because finding numbers related to testing with rats, mice, birds, and other animals not protected by the Animal Welfare Act, is more difficult. |
| | Information on the use of larger mammals is definitely more readily available than other species because of federal reporting rules that exclude species who comprise the lion's share of animals in labs. But, we also have campaigns targeting the use of mice and rats in government testing since that's where most of taxpayers' money is being spent. The choice to focus on dogs and primates is really about widening the tent to bring in new blood to the movement, and to do that, you need to meet people where they are at. |
| | Lisa, as you know, animal testing is usually viewed through a human lens. This may be a non-starter, but how far away are we from being able to quantify how much animal testing costs human patients in terms of morbidity, mortality, or dollars? Or are there just too many variables? |
| | There are a lot of moving parts for sure. We know the numbers will be big in all cases. Take sepsis as an example. This condition is a big drain on healthcare spending and a big cause of loss of life, in spite of tons of research using animal models and drugs emerging that showed great promise in mice. According to the CDC, one in three patients who die in hospitals have sepsis. About a quarter of a million people die each year from sepsis in the U.S. (of 1.5 million who get sepsis). Sepsis costs U.S. hospital patients about $14 billion a year. That's just one of the many problems ailing patients in the U.S., and in spite of all the efforts expended and money spent to cure the problem based on animal models, we are making no progress. |
| | That seems like good advice for animal advocacy organizations — instead of continuing to talk about the *ineffectiveness* of animal experiments, it may be more effective to talk about the *danger* posed by animal experiments due to both specious results for humans and also opportunities to focus research dollars on more cost-effective approaches. |
| | Exactly. There are two sides of the animal-based research coin: efficacy and safety. Sadly, animal models are helpful on neither front. |
| | Well said, Lisa! Reckless government spending on animal experiments isn't getting results, and is ultimately prolonging people's' suffering, in addition to the cruelty caused to animals. |
| | I'd just like to make one last point. Supporters of animal-based research like to point out all the "success stories" that have arisen from animal-based research as justification for its necessity. As I mentioned, science tells us that animal modeling doesn't help establish the safety or efficacy of drugs intended for humans. In terms of prediction, we'd basically be better off flipping a coin to determine whether to bring a drug to market than we currently are using animal models. So what do we make of the cases where animal-based research "worked"? Well, even a stopped clock is right twice a day. The issue is that we would have much greater success identifying safe and effective drugs using methods that have better predictive value than animal models, such as personalized medicine. Let's stop using a broken clock to tell the time and foolishly celebrating when it's right twice a day! |