The Most Important And Popular Research Of 2017
Two dozen of the best and most insightful articles from our library in 2017, including the most popular items, overlooked items, and a handful of oldies.
In 2017, Faunalytics published about 220 research summaries to our library. The goal of our library is not only to highlight the most interesting and valuable research for advocates, but also to help summarize it in a way that is accessible and applicable for members of the general public. The Faunalytics library is the world's most comprehensive source of social science (and related) research about animals.
Below are two dozen articles we think you should check out. First, we give you a look at the most popular items we added to the Faunalytics library in 2017. The second batch contains articles that our team felt were significant or broke new ground, but didn't necessarily reach as wide of an audience as they could. Finally, the third group gives you a look at a few popular and important articles from previous years. Faunalytics has been going strong since 2000, and our library's wealth of knowledge covers decades of research.
Did we miss your favorite item from 2017? What do you think was the most important research Faunalytics produced or summarized in 2017? Please share your thoughts in the comments.
Most Popular In 2017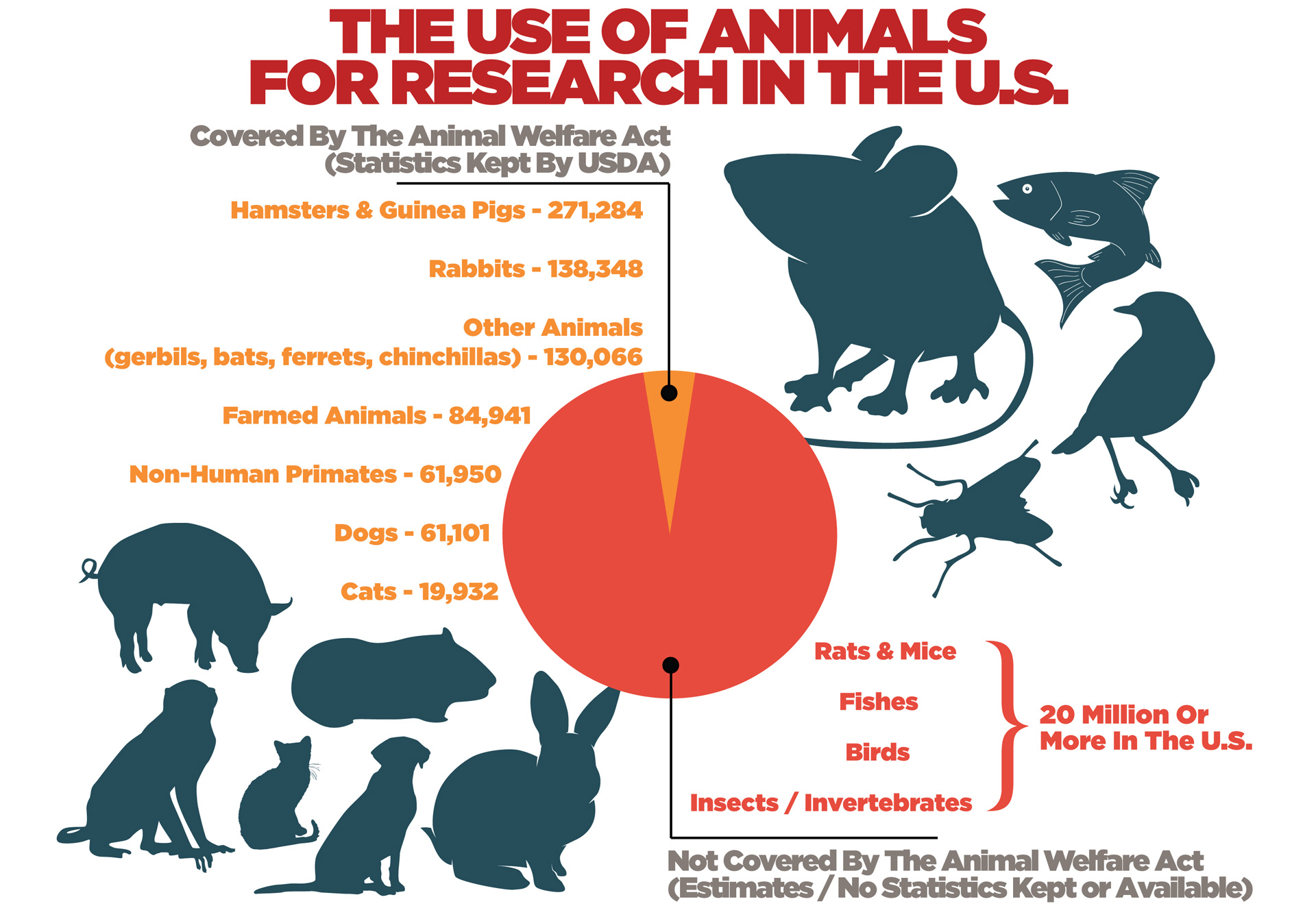 Research Animal Fundamentals
Research on animals costs many millions of lives each year, and millions more animals are kept confined in laboratories and cages, awaiting their turn for experimentation. This exclusive Faunalytics Fundamental examines the use of animals in research, estimating the scope and nature of the problem based on the best available data.
The Carnism Inventory: Quantifying The Ideology Of Eating Meat
Using a two-dimensional measurement, researchers find that eating animals is just as much about taste as it is about an ideological position called carnism.
We Are The Low-Hanging Fruit
Advocacy based on education and persuasion is slow and inherently limited. We should focus on creating new advocates and pursuing systemic change.
10 Reasons Dogs And Cats Linger In Shelters
What are the reasons that dogs and cats may not be adopted from animal shelters in the U.S. and abroad? We share 10 of them, along with the supporting research.
Farming Animals Vs. Farming Plants – A Comparison
A report from the Humane Party analyzes the land-use, efficiency, and profitability of animal farming versus plant farming.
Evolution Of A Veg*n Advocate
What do the stages of grief tell us about the process of becoming a veg*n advocate and improving our advocacy to help animals more effectively?
The Sexual Objectification Of Women In The Vegan Movement
A paper on the vegan movement looks at the sexual objectification of women as an advocacy tool, and finds it particularly counterintuitive.
Animal Tracker 2017: Analysis & Takeaways
Our wrap-up of the 2017 Animal Tracker asks what would happen if women ran the world and examines age, ethnicity, and animal advocacy.
Reducing Kenneled Dogs' Stress Levels with Audiobooks
Playing audiobooks may reduce anxious behavior in kennelled dogs and positively impact their welfare.
Social Science And The Future Of Food
There's a pressing need to ensure that research-informed decisions based on social science greet new food technologies when they debut.
---
Important But Overlooked in 2017
What's In A Name? Clean Meat Vs. Cultured Meat
A randomized trial from ACE looks at consumer reactions to "clean meat" vs. "cultured meat," the "clean" name had significantly more acceptance.
What Do People Want When They Adopt Dogs?
There is no single attribute that stands out for people who want to adopt dogs — diversity is essential and animal shelters should take note.
The Unified Model Of Vegetarian Identity
A new theory of vegetarian identity building looks at how being veg can be an all-encompassing part of how someone understands themselves.
Online Exotic Pet Sales: A Comprehensive U.S. Review
In the U.S., a mishmash of mostly ineffective laws is allowing the online sale of exotic pets to flourish, with little to no oversight or consequences.
Public Opinion On Eating Habits In The U.S.
U.S. adults are increasingly concerned about the health impacts of food with younger, more liberal individuals choosing veg*n diets.
Opportunities For Research Animal Advocacy
A Faunalytics blog looks at the past and present of advocacy for animals used in research, and offers context for potential future action.
The Adoptability Of Urban Street Dogs
A study from Turkey finds that urban street dogs can be trained and integrated into a domestic situation with relatively little trouble.
Environmental Impacts Of Dog And Cat Food
Reducing impacts of dog and cat food will require industry-wide efforts to reduce overfeeding, reduce waste, and find alternative sources of protein.
Menu Layouts Affect Choices Made By Diners
Research suggests consumers pick plant-based dishes more often when they're incorporated into restaurant menus in a list rather than in a separate section.
Just How Hard Is It To Become Veg*n?
Becoming veg*n is best looked at as a longer term process: for most people, it's less like a light switch and more like a light dimmer.
---
Oldies, But Goodies
Information Management And The State Of The Animals
In 2007, the Faunalytics executive director wrote about research, data, and animal advocacy in the information age for HSUS's "The State of the Animals."
A Summary Of Faunalytics' Study Of Current And Former Vegetarians And Vegans
After the release of the last set of reports in our three-part series of takeaways from our Study of Current and Former Vegetarians and Vegans. This release looked back at some of the key findings from the study, and also looked forward to what more could be learned by sharing the data publicly.
Farmed Animal Fundamentals
Food production kills billions of animals each year and this exclusive Faunalytics Fundamental demonstrates the scope of the problem and provides information to support people working toward solutions.
The History Of Puppy Mills And Why You Should Care
This blog examines puppy mills in the U.S., explaining what they are, how they came to be, the number that are in operation, and how many dogs are impacted.
Societal Change And The Welfare-Rights Continuum
A recent essay by an Austrian activist with the organization Association Against Animal Factories provides an insightful analysis of vegan advocacy.
The Road to Helping Animals is Paved with Good Intentions (AV Magazine Article)
People love animals. And while people mostly love their companion animals and fellow primates, they also indicate strong support for the welfare of farmed animals, wildlife, and research animals.